SCOOTERS FOR RENT
Hiring a scooter is also a great way to see the Amalfitana coast, allowing you to harmonise with its natural beauty while the scents of the Mediterranean are wafted to you by its gentle winds.
Cars are strictly prohibited from stopping on all main roads whilst a scooter offers one complete freedom to do so without creating parking problems. A scooter also offers the additional benefits of being able to calmly visit all the hidden highways and byways of the Amalfitana coast while stopping along the road to take a holiday snap or to visit the coves (small hidden paradises) that you'll see dotted beneath you.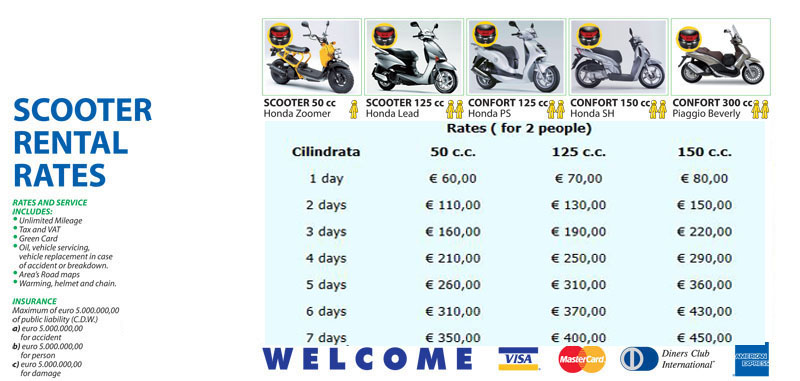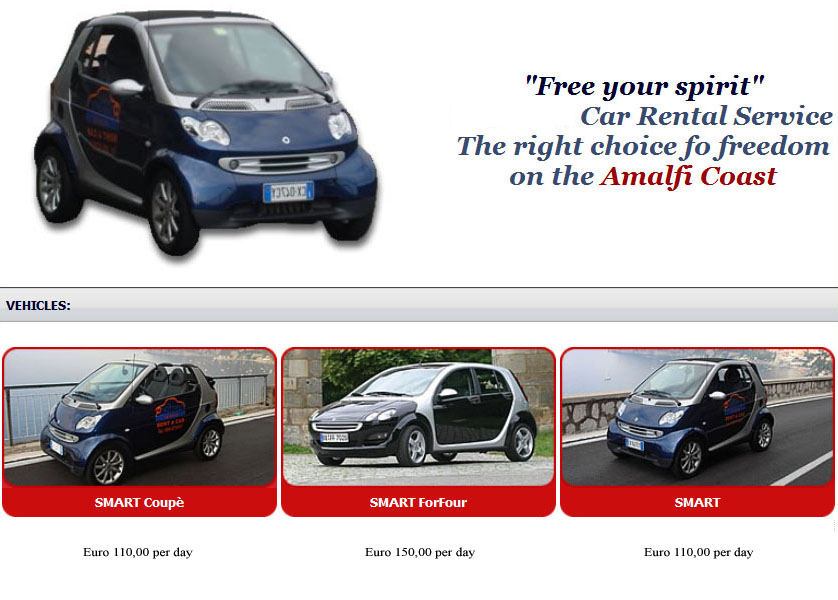 Car hire is definitely an alternative for those wanting to be completely independent from public transport and so on. All the arrangements will be made by us from the hotel.
To simplify the organization of your vacation and as a complimentary service the Hotel Onda Verde would like to help you find the best and most economical car rental that is appropriate for your stay in our hotel.
Hotel Onda Verde's special prices apply to car rentals from agencies in most major Italian cities.
The Hotel Onda Verde does work through a specialized broker who has been providing top-quality service in the travel industry for several years. This means we can pass on the benefits of a special tariff for your choice of rental company and we will always do our best to obtain the lowest possible rate without our commission.