A romantic dream overlooking the sea.
paradise is here.
Sweet white houses rested on the rock.
paradise is here.
Little enchanted coves, golden sunsets.
paradise is here.
You do not choose to whom fall in love. Here it just happens.
paradise is here.
A session of health, fitness and pure wellness.
paradise is here.
The Mediterranean soul, a thousand shades of blue
paradise is here.
Staying at Hotel Onda Verde means immersing yourself in the colors and scents of the Amalfi Coast, fascinating by the beautiful nature, getting lost in a sunset over the sea.
There are five private independent villas with twenty five comfortable, homey, and inviting rooms with all of the amenities you need.
pool
PARADISE


sea view.

The pool of the Hotel Onda Verde rises like a true oasis in the thousands terraces and coloured flowers. Local beach clubs, on the cliffs and the beach, are just 50 meters away equipped with deck chairs, loungers and umbrellas to enjoy the tranquility and relaxation. Take a water taxi and explore surronding paradise beaches and enjoy relaxing moments in everchanging landscapes and experiences.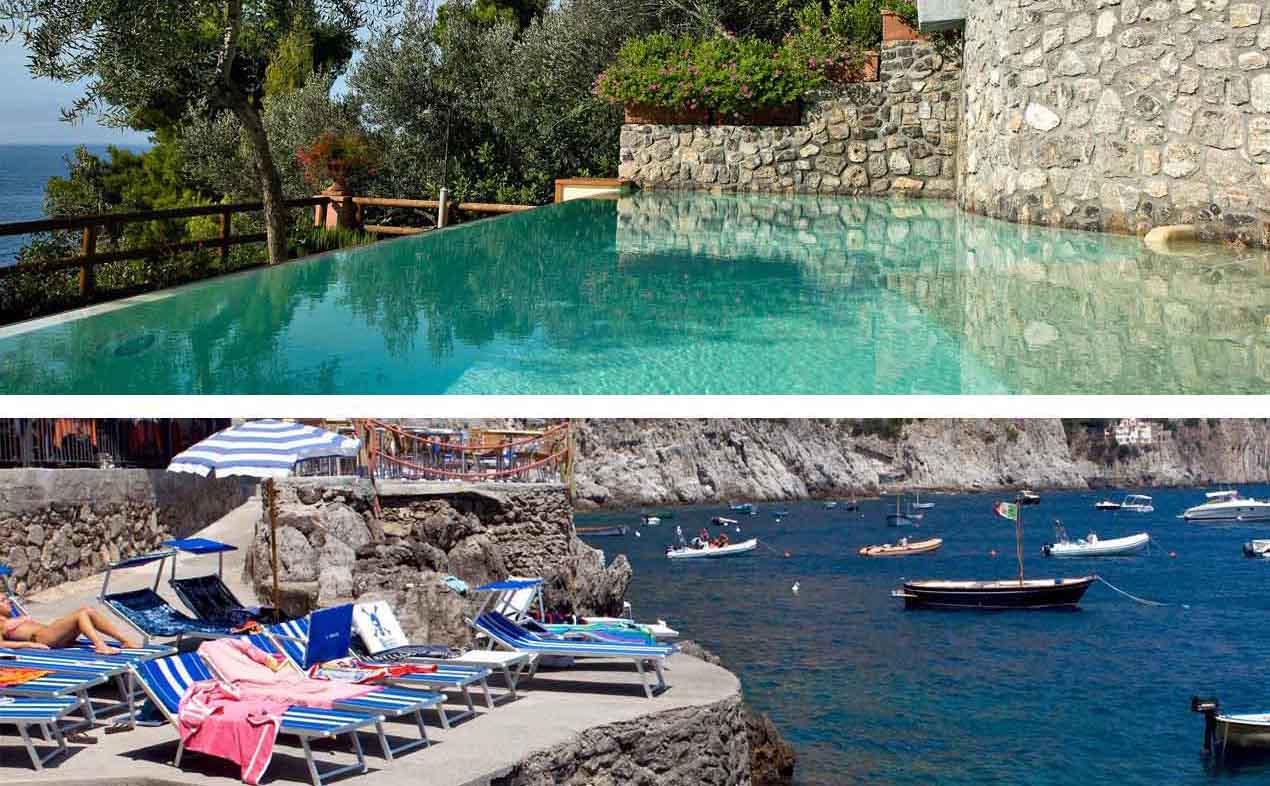 Re-elaborated version of the classic Mediterranean cuisine, simple and refined, to discover all the flavors of Conca dei Marini's sea.
offers
If you want to satisfy all your desires and your senses between colors, sounds, smells and flavors of the Amalfi Coast?
Stay in this enchanting corner of paradise and you can enjoy all these wonders at the Hotel Onda Verde!