When the scent of food mixes with the scent of the surrounding nature and the view is satisfied by one of the most romantic views in the world, the dining experience becomes a moment of pure happiness.
Through the large windows of the dining room, the charming terrace or along the private road that leads from the hotel to the beach, the view is a joy that amplifies and enriches the journey in the Mediterranean flavors of Franchino Restaurant.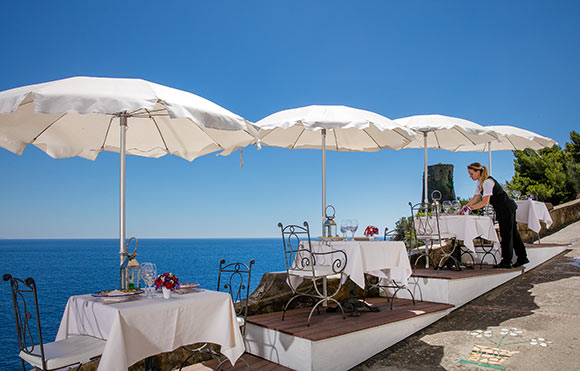 rendez-vous
by candlelight
SPECIALITIES OF THE SEA
Simple and refined, the cuisine is typical of the place and is a reworking of the classic Mediterranean cuisine, with some changes and a very personal touch.

It 'a way of understanding the good food that speaks of sun and sea, garden herbs, fragrant bread and raw olive oil.

So, enjoy your meal with scialatielli with seafood, squid and potatoes, scamorzine, mozzarella and other fresh seafood, accompanied by a good Doc wine (Falanghina and Biancolella) of clinging vines on the slopes of the Amalfi Coast.
restaurant reservation
If you would like any further information, we will be delighted to help you.
Our staff will answer as soon as possible.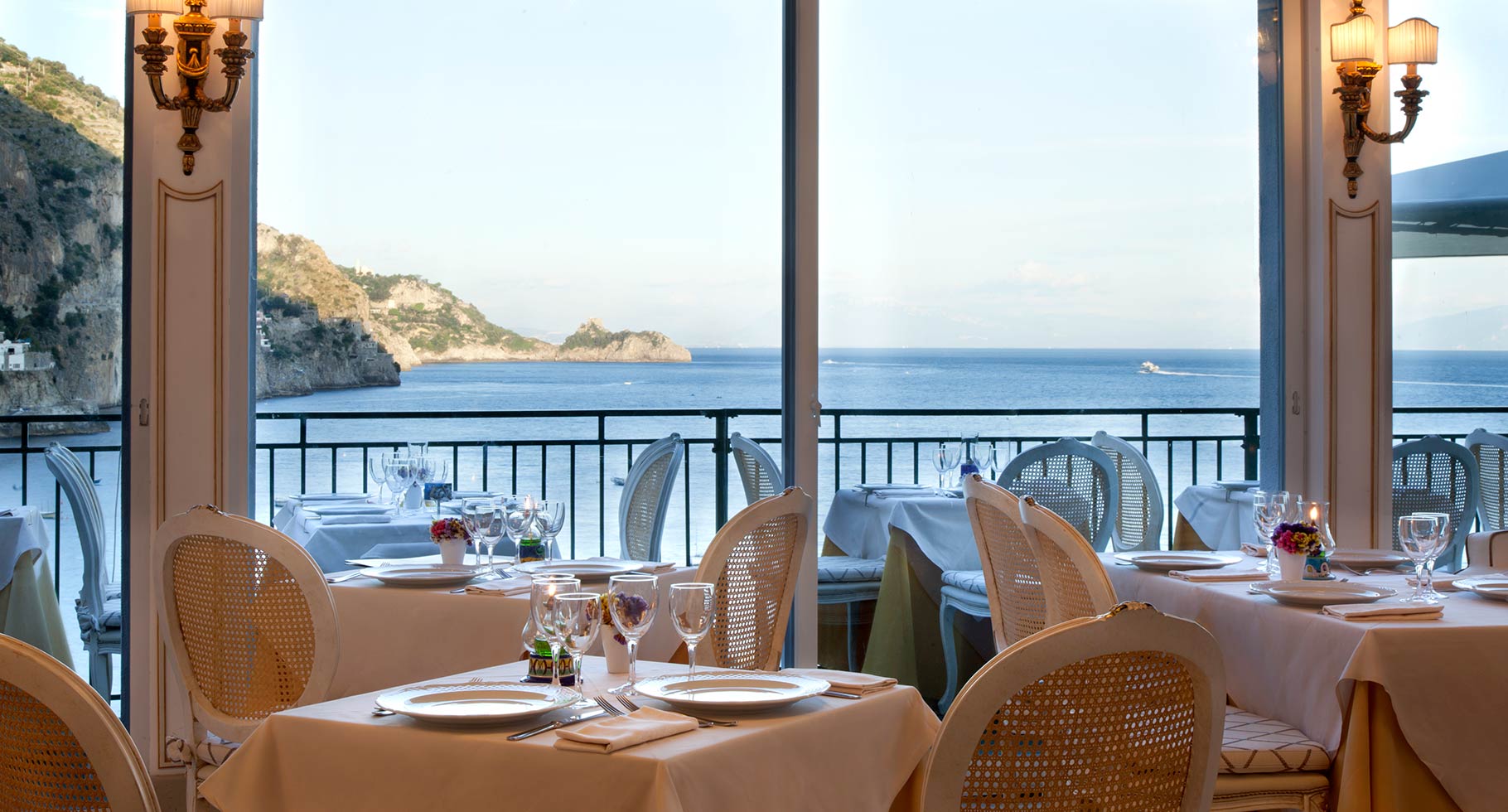 A window on the Divine Coast.
Looking at the paradise.